Do you have wildlife around your home?

Do these creatures become your wild pets?  You know, those you give a nickname too but admire from a safe distance.
---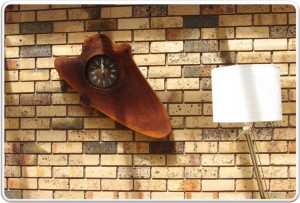 Over the years we've had creatures hang around our place long enough to give them nicknames. We end up giving generic pet names by species when they're in residence. We're lucky to have Diamond Pythons and Eastern Water Dragons frequent our decks and make appearances in our backyard.
For a month now we've heard distinctive clicking noises coming from our side deck wall clock. Normally that's what clocks do, they click, except our clock ceased two years ago. Yesterday all was revealed as a baby Eastern Water Dragon made itself known. Any Water Dragon (large or small) ends up with the adopted name  of Baby.
Baby loves living behind our wall clock and we leave a light on the deck every night to attract the insects for Baby. Pictured below is Baby's tell tale sign of being home. Or should I write tell tail sign?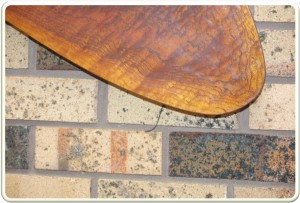 As part of the Soul Assets journal process we have the FPETS five digit code for you to record events that take place with your family pets. If you have wild pets around your house then it's good fun to include them as a story and part of your family life.
This slideshow requires JavaScript.
We are lucky enough to have Diamond Pythons around our home. I've been told they are territorial and keep the poisonous black and brown snakes away. Any python around our home ends up with the species pet name of Sparkles.
Check out the Soul Assets Pin board FPETS to see more of Sparkles and other wild pets I've captured.