Therefore I am proud and happy to proclaim that you have presented to the world the best Olympic Games ever." – Juan Antonio Samaranch, Sydney 2000
Then it shouldn't be any trouble for you and your family to host the best Family Christmas ever!
No pressure OK?
I found this on Pinterest and placed it on the Soul Assets Celeb board to keep reminding myself during the Christmas build-up.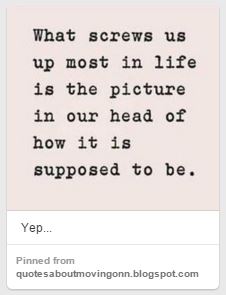 ---
Journal Event Code: CELEB
I have a confession to make. I get a little cynical around the celebration event called Christmas, and its because of the unspoken pressure to host an event that maybe one day proclaimed – "the best Christmas ever".
My wife knows me too well and has experienced the bitter-sweet of Christmas shopping with me. The bitter is the whining, rolling of eyes and my constant reminder to her of the International Date Line and Greenwich Meantime. The sweet is my cynical commentary and singing to her a one word Christmas carol – ding-a-ling – sung around cash registers when the deafening sound of my credit card is being tapped against Perspex.
Have you ever stopped and considered how appropriate it is that the word "ding-a-ling" is in a Christmas carol?
My family also hates me unearthing my favorite character in the shopping mall car park at this time of year. You see all other drivers and pedestrians become Bozo The Clown. My son pleads with me to keep my driver's window shut and the air-conditioning set to cold so others don't get to learn of their true identity.
Yes Christmas is a special time, and yes it does place pressure on you and your family to have the best Christmas ever. But Christmas doesn't have to be like hosting the Olympic Games, it isn't a standard pattern that is rolled out annually.
Every family changes, some slowly, while others quickly. So embrace the present – I mean Greenwich Meantime present if you're wondering. You needn't worry about unwrapping that other "present" under the tree – you know the one – the present that's a memory in your head of how Christmas is to be.
---
I hope you enjoy the build up to Christmas, and to prove I'm not Scrooge I've  been creative and designed my own Christmas cards this year. You're welcome to pin them if that's your Christmas wish.
This slideshow requires JavaScript.
---
Soul Assets First Gallery Christmas Message by Slidely Photo Gallery